The complete catalog of football team flags from all over the world
In this section you can find all our football flags for sale.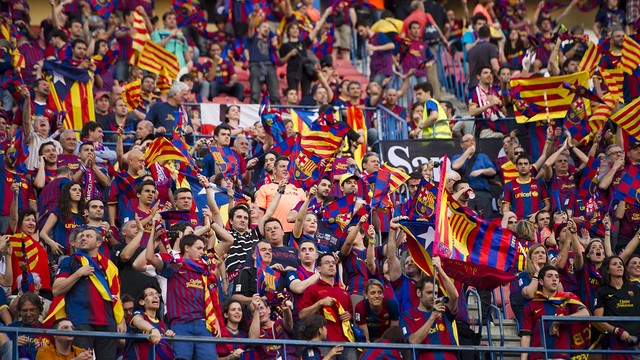 The most followed football championships in Europe are the English Premier League, the German Bundesliga, the Spanish Liga, the Italian Serie A and the French Ligue1.
Italian football championship (Serie A) is currently composed by the following teams: Atalanta,Bologna,Cagliari,ChievoVerona,Crotone,Empoli,Fiorentina,Genoa,Internazionale,Juventus,Lazio, Milan,Napoli,Palermo,Pescara,Roma,Sampdoria,Sassuolo,Torino,Udinese.
English Premier League is currently composed by: Arsenal, Bumley, Bournemouth, Chelsea, Crystal Palace, Everton, Hull City, Leicester City, Liverpool, Manchester City, Manchester United, Middlesbrough, Southampton, Stoke City, Sunderland, Swansea City, Tottenham, Watford, West Bromwich, West Ham.
Spanish Liga is currently composed by: Alàves, Atletic Bilbao, Atlètico Madrid, Barcellona, Betis, Celta Vigo, Deportivo, Eibar, Espanyol, Granada, Las Palmas, Leganès, Màlaga, Osasuna, Real Madrid, Real Sociedad, Siviglia, Sporting Gijòn, Valencia, Villareal.
You can purchase from our catalogue all football teams' flags. In case you are not able to find the flag you're looking for, please get in contact with us and we will manufacture the desired flag for you.
Click on the single image of a football flag to discover its details.
Football clubs' history and tradition contributed to the development of the logos of the teams, elements that prompt pride sentiments and a sense of belonging. Each official flag of a football club is composed by the traditional logo and colors of the team, but if you wish to have a flag with a personalized slogan or design, we can manufacture a custom flag for you.
Our football team's flags are available in a variety of sizes and prices. Materials used for the manufacturing, like nautical polyester and lightweight polyester, are durable, top- quality ones.
In order to purchase, just click on the desired item and add it to the cart. Purchasing football flags has never been so easy.