Roman flag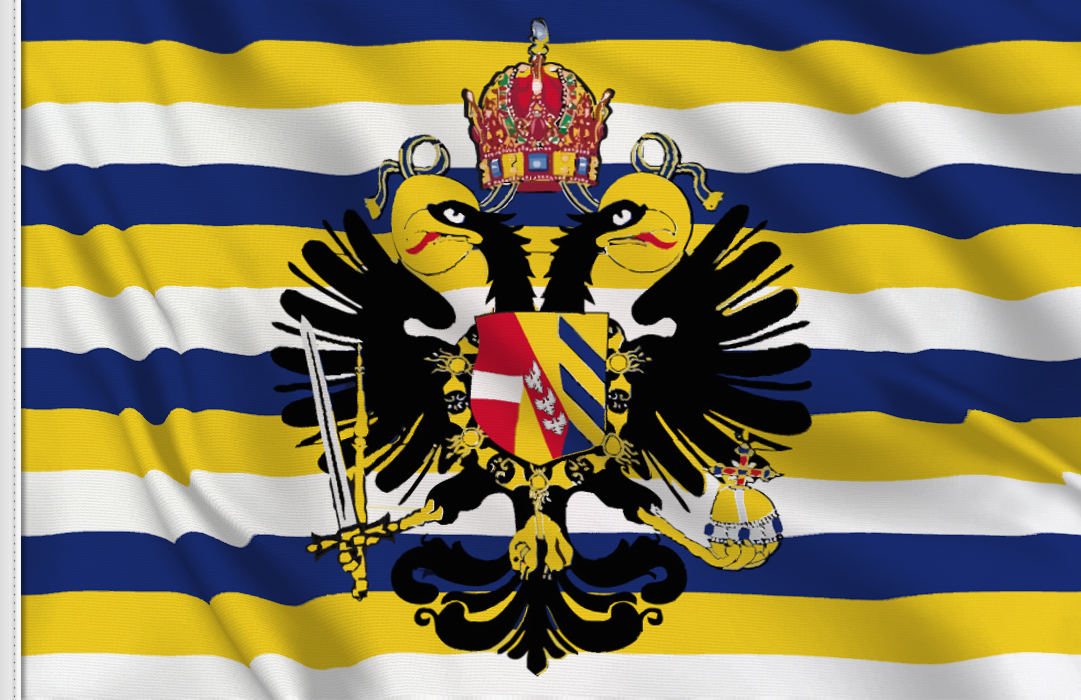 Buy the flag
Description
The flag is that of the Holy Roman Empire during the reign of Emperor Charles VI and that is in force from 1711 to 1740. And 'one of the many bands representing the House of Habsburg.
Available versions of the flag of Holy Roman Empire
100% nautical polyester flags
Roman flag in 100% nautical polyester - HIGH QUALITY FLAG
| | | | |
| --- | --- | --- | --- |
| Holy Roman Empire Flag | Size | Q.ty | Unit Price |
J.M. - Hong Kong SAR Hong Kong (rate: 4/5)
Dear Sirs, I have received my order, all in order, beautiful flag, thank you very much.
B.L. - Jakarta Indonesia (rate: 4/5)
It's my first time buy from flagsonline. The order needed few days because my order is not in their stock. There was some trouble in the shipment concerning the my local post office but Flagsonline team especially Alessandro helped me always. And when I received it.... Wow it is worth to be waited.. The flag with its materials is superb..
P.S. - Melbourne Australia (rate: 4/5)
Dears,The flag has arrived safely in Melbourne (6 days!) – in good time for our UNICEF event on Sunday ! Thanks very much for your help! Best wishes. P.S. It is a very good quality flag!
The flag is that of the Holy Roman Empire during the reign of Emperor Charles VI and that is in force from 1711 to 1740. And 'one of the many bands representing the House of Habsburg. Formal Country Name: Holy Roman Empire
Local Country Name: Holy Roman Empire
Capital City of P: Aquisgrana - Bamberga
Population of P: -
Territory: -

P flag on sale, Flagsonline presents the Roman flag, buy now the flag of Sacro Romano Impero 1737