Rosario flag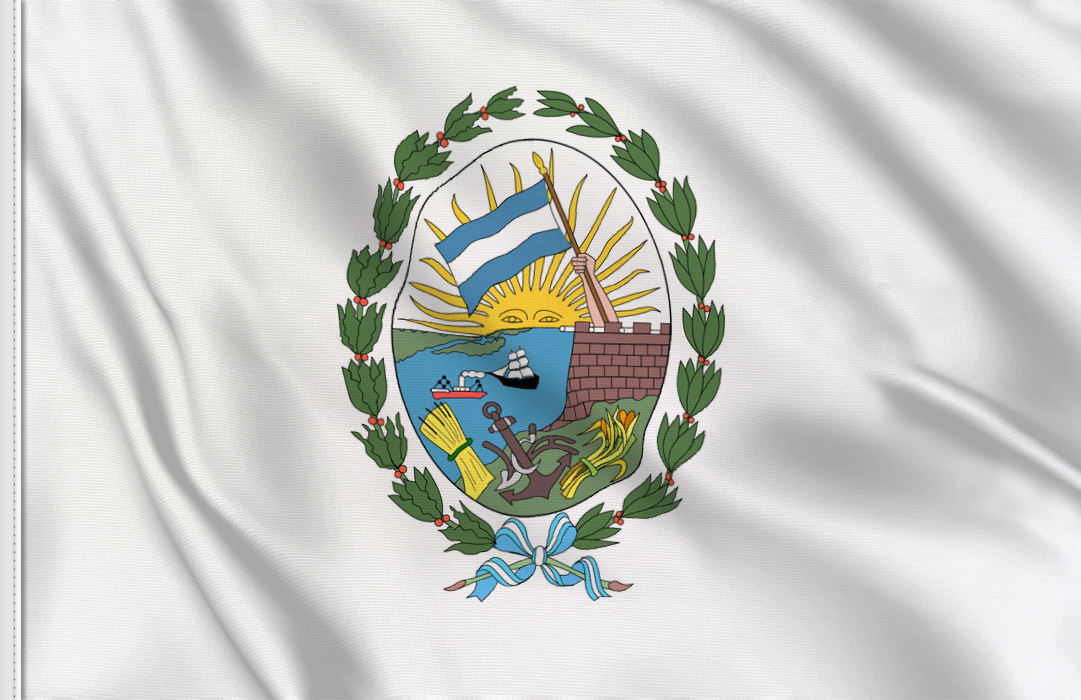 Buy the flag
Description
The flag of the city of Rosario, the largest and most populous city of the Argentine province of Santa Fe. Its port on the western margin of the Parana River in Argentina is among the most important. After Buenos Aires (Greater Buenos Aires) Córdoba to Rosario is the third most important metropolitan area of Argentina. The city of Rosario is the birthplace of the revolutionary Ernesto Guevara and Lionel Andres Messi, Argentine footballer considered the heir of Maradona for his talent, his creativity and his excellent ball control.
Available versions of the flag of Rosario
100% nautical polyester flags
Rosario flag in 100% nautical polyester - HIGH QUALITY FLAG
| | | | |
| --- | --- | --- | --- |
| Rosario Flag | Size | Q.ty | Unit Price |
J.M. - Hong Kong SAR Hong Kong (rate: 4/5)
Dear Sirs, I have received my order, all in order, beautiful flag, thank you very much.
A.C. - Rochester (NY) USA (rate: 5/5)
Thank you for all your help in getting this order in place! The flags safely arrived yesterday ... and will be ready for the October 6 parade! Thank you for your assistance.
B.L. - Jakarta Indonesia (rate: 4/5)
It's my first time buy from flagsonline. The order needed few days because my order is not in their stock. There was some trouble in the shipment concerning the my local post office but Flagsonline team especially Alessandro helped me always. And when I received it.... Wow it is worth to be waited.. The flag with its materials is superb..
The flag of the city of Rosario, the largest and most populous city of the Argentine province of Santa Fe. Its port on the western margin of the Parana River in Argentina is among the most important. After Buenos Aires (Greater Buenos Aires) Córdoba to Rosario is the third most important metropolitan area of Argentina. The city of Rosario is the birthplace of the revolutionary Ernesto Guevara and Lionel Andres Messi, Argentine footballer considered the heir of Maradona for his talent, his creativity and his excellent ball control. Formal Country Name: Rosario
Local Country Name: Rosario
Capital City of B: Rosario
Population of B: -
Territory: -

B flag on sale, Flagsonline presents the Rosario flag, buy now the flag of Rosario