Egyptian flag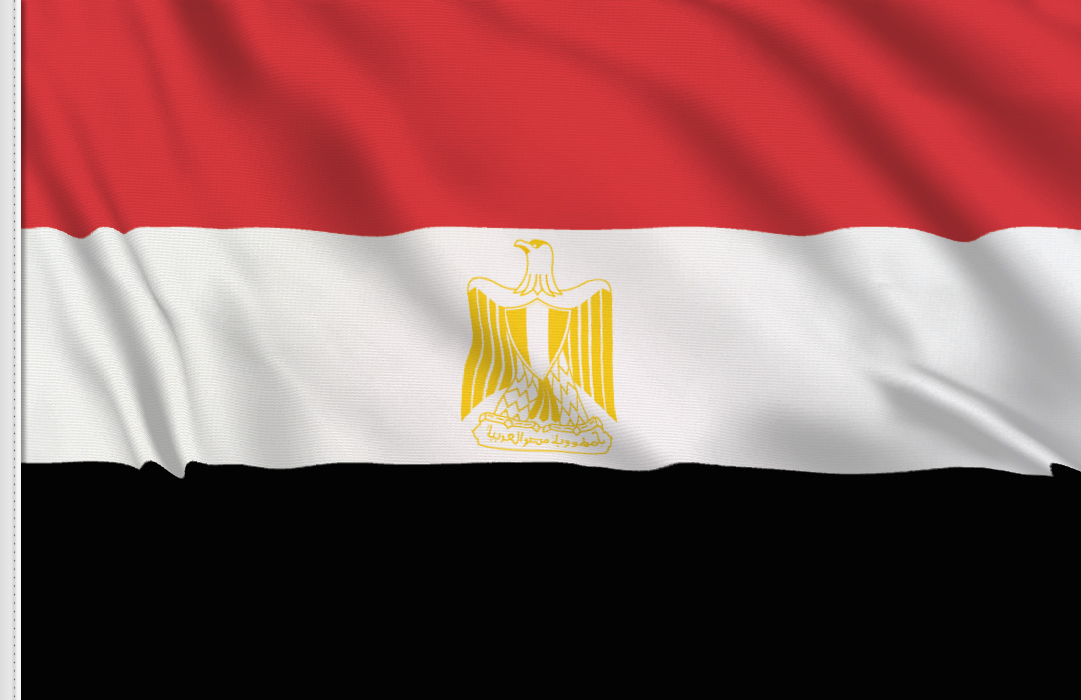 Buy the flag
Description
Red refers to the period before 1952 Revolution. White symbolizes the advent of the 1952 Revolution and the color black symbolizes the end of the oppression of the people of Egypt at the hands of the Monarchy and British colonialism.
Available versions of the flag of Egypt
100% nautical polyester flags
Egyptian flag in 100% nautical polyester - HIGH QUALITY FLAG
| | | | |
| --- | --- | --- | --- |
| Egypt Flag | Size | Q.ty | Unit Price |
Flag stickers
Egyptian flags stickers, click the following link to buy flag stickers
| | | | | |
| --- | --- | --- | --- | --- |
| Flag stickers | Pack of | Size | Q.ty (Pack) | Unit Price |
Albatros LTD - marine products - Piraeus Grecia (rate: 4/5)
Flagsonline is the best flag company we have worked with!! Flags' quality and pricing is excellent. Quick response and shipping is also a very valuable feature of your highly estimed company. Thank you very much for the support.
B.L. - Jakarta Indonesia (rate: 4/5)
It's my first time buy from flagsonline. The order needed few days because my order is not in their stock. There was some trouble in the shipment concerning the my local post office but Flagsonline team especially Alessandro helped me always. And when I received it.... Wow it is worth to be waited.. The flag with its materials is superb..
J-Emmanuel Brethomé - Beaulieu-Sous-La-Roche Francia (rate: 5/5)
Thanks to Flagsonline for helping me to build the beautiful northern Vendée flag. The flags have a great standard quality. I recommend this company.
Red refers to the period before 1952 Revolution. White symbolizes the advent of the 1952 Revolution and the color black symbolizes the end of the oppression of the people of Egypt at the hands of the Monarchy and British colonialism. Formal Country Name: Arab Republic of Egypt
Local Country Name: Jumhuriyat Misr al-Arabiyah
Capital City of B: Cairo
Population of B: 70,712,345
Territory: 1,001,450 sq km

B flag on sale, Flagsonline presents the Egyptian flag, buy now the flag of Egitto