Seychellois flag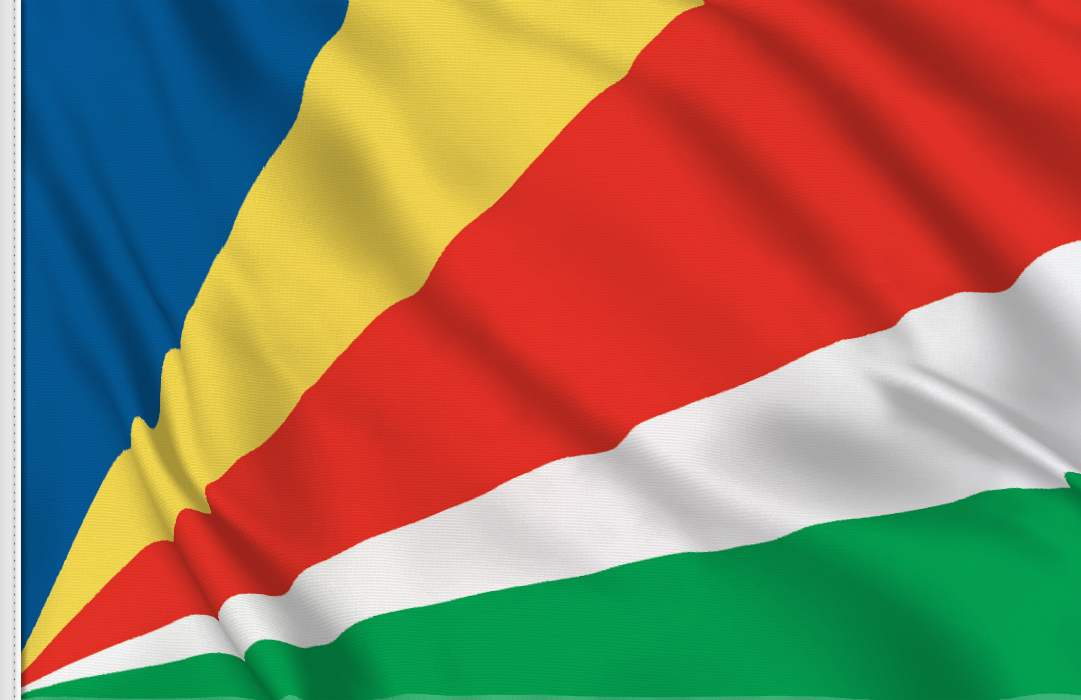 Buy the flag
Description
The flag of the Seychelles Islands was adopted on June the 18th in 1996 and it's composed by 5 oblique bands: the blue light color stands for the sky and the sea; the yellow for the sun; the red for the peoples; the white for social justice and peace and the green for the land and its vegetation.
Available versions of the flag of Seychelles
100% nautical polyester flags
Seychellois flag in 100% nautical polyester - HIGH QUALITY FLAG
| | | | |
| --- | --- | --- | --- |
| Seychelles Flag | Size | Q.ty | Unit Price |
Flag stickers
Seychellois flags stickers, click the following link to buy flag stickers
| | | | | |
| --- | --- | --- | --- | --- |
| Flag stickers | Pack of | Size | Q.ty (Pack) | Unit Price |
Albatros LTD - marine products - Piraeus Grecia (rate: 4/5)
Flagsonline is the best flag company we have worked with!! Flags' quality and pricing is excellent. Quick response and shipping is also a very valuable feature of your highly estimed company. Thank you very much for the support.
J.M. - Hong Kong SAR Hong Kong (rate: 4/5)
Dear Sirs, I have received my order, all in order, beautiful flag, thank you very much.
P.S. - Hershey (PA) USA (rate: 4/5)
I want to graciously thank you for the prompt and accurate delivery of the flag for my husband this Christmas. You were all so helpful to me and your service is fantastic! He is going to be so happy with his Christmas present. Thank you again! Sincerely.
The flag of the Seychelles Islands was adopted on June the 18th in 1996 and it's composed by 5 oblique bands: the blue light color stands for the sky and the sea; the yellow for the sun; the red for the peoples; the white for social justice and peace and the green for the land and its vegetation. Formal Country Name: Republic of Seychelles
Local Country Name: Seychelles
Capital City of P: Victoria
Population of P: 80,098
Territory: 455 sq km

P flag on sale, Flagsonline presents the Seychellois flag, buy now the flag of Seychelles