Purepecha flag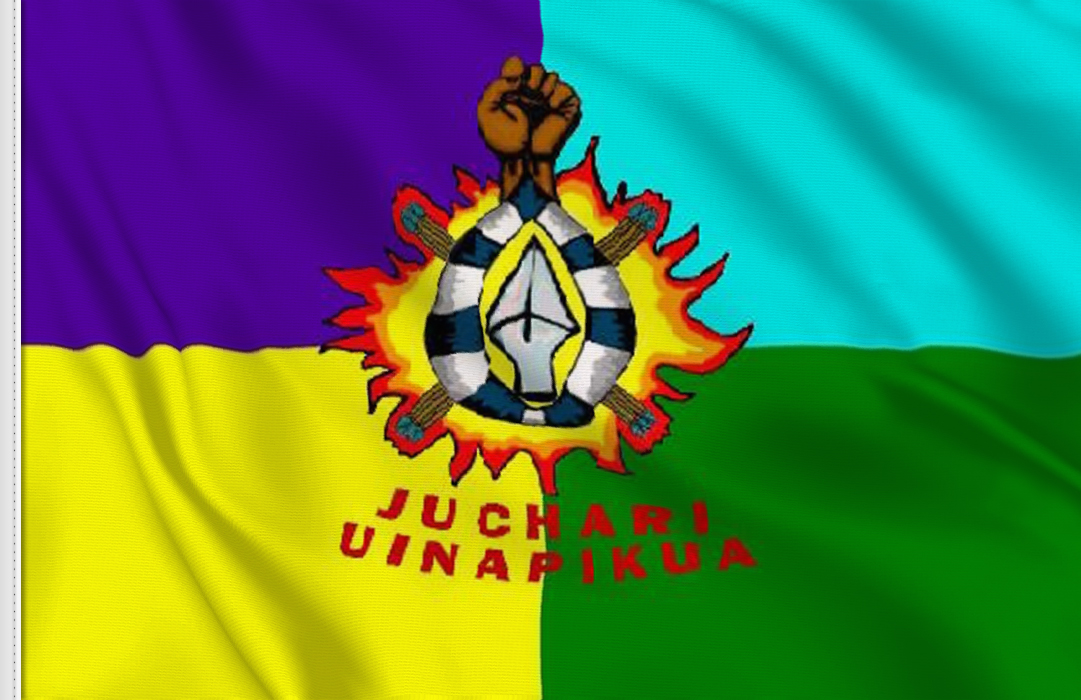 Buy the flag
Description
The flag Purpecha, the official flag of the Mexican Indians Purpecha. The people Purepecha also known as Tarasco, an indigenous people of the State of Michoacn. His comunnomiita form the so-called nation Purepecha.
Available versions of the flag of Purepecha
100% nautical polyester flags
Purepecha flag in 100% nautical polyester - HIGH QUALITY FLAG
| | | | |
| --- | --- | --- | --- |
| Purepecha Flag | Size | Q.ty | Unit Price |
Albatros LTD - marine products - Piraeus Grecia (rate: 4/5)
Flagsonline is the best flag company we have worked with!! Flags' quality and pricing is excellent. Quick response and shipping is also a very valuable feature of your highly estimed company. Thank you very much for the support.
Embassy of Sudan in Netherlands - The Hague Olanda (rate: 4/5)
Hi, Sure I will think about you, cause you have almost the best flags in the world :-). Nice to hear from you Hope to keep in touch. Warmest regards
B.L. - Jakarta Indonesia (rate: 4/5)
It's my first time buy from flagsonline. The order needed few days because my order is not in their stock. There was some trouble in the shipment concerning the my local post office but Flagsonline team especially Alessandro helped me always. And when I received it.... Wow it is worth to be waited.. The flag with its materials is superb..
The flag Purpecha, the official flag of the Mexican Indians Purpecha. The people Purepecha also known as Tarasco, an indigenous people of the State of Michoacn. His comunnomiita form the so-called nation Purepecha. Formal Country Name: Purepecha Nation
Local Country Name: Nación Purépecha
Capital City of B: Tzintzuntzan
Population of B: -
Territory: -

B flag on sale, Flagsonline presents the Purepecha flag, buy now the flag of Purepecha