Official Inter FC flag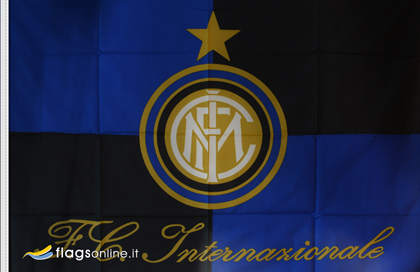 Buy the flag
Description
The flag of the International Football Association (Inter Milan), Milan football club. The flag of the new 15 scudetto 2006/2007.
Available versions of the flag of Official Inter FC
100% easy polyester
Official Inter FC flag in 100% easy polyester - ECONOMIC FLAG (CHEAP FLAG)
| | | | |
| --- | --- | --- | --- |
| Official Inter FC Flag | Size | Q.ty | Unit Price |
J.M. - Hong Kong SAR Hong Kong (rate: 4/5)
Dear Sirs, I have received my order, all in order, beautiful flag, thank you very much.
P.S. - Hershey (PA) USA (rate: 4/5)
I want to graciously thank you for the prompt and accurate delivery of the flag for my husband this Christmas. You were all so helpful to me and your service is fantastic! He is going to be so happy with his Christmas present. Thank you again! Sincerely.
P.S. - Melbourne Australia (rate: 4/5)
Dears,The flag has arrived safely in Melbourne (6 days!) – in good time for our UNICEF event on Sunday ! Thanks very much for your help! Best wishes. P.S. It is a very good quality flag!
The flag of the International Football Association (Inter Milan), Milan football club. The flag of the new 15 scudetto 2006/2007. Formal Country Name: International Football Club Milan
Local Country Name: Internazionale Football Club Milano
Capital City of P: Milan
Population of P: -
Territory: -

P flag on sale, Flagsonline presents the Official Inter FC flag, buy now the flag of Inter FC Ufficiale