Sami's People flag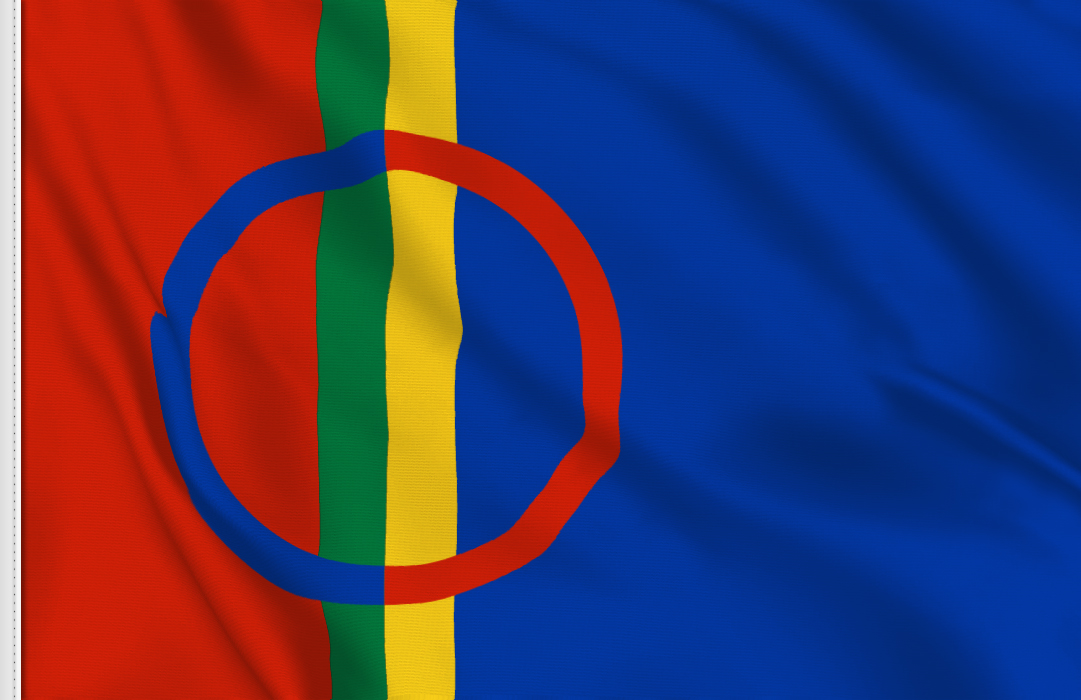 Buy the flag
Description
The Sami flag was approved at the 13th Nordic Sami Convention in 1986. The four colors of the Sami flag were taken from traditional colors used in Sami clothing. The flag's circle stands for the sun and the moon, with the red portion standing for the sun and the blue for the moon. The Sami region is divided between Norway and Sweden.
Available versions of the flag of Sami
100% nautical polyester flags
Sami's People flag in 100% nautical polyester - HIGH QUALITY FLAG
| | | | |
| --- | --- | --- | --- |
| Sami Flag | Size | Q.ty | Unit Price |
P.S. - Hershey (PA) USA (rate: 4/5)
I want to graciously thank you for the prompt and accurate delivery of the flag for my husband this Christmas. You were all so helpful to me and your service is fantastic! He is going to be so happy with his Christmas present. Thank you again! Sincerely.
Y.G. - La Chaux de Fonds Svizzera (rate: 5/5)
Hello, We received the flag and its accessories. We are delighted with your service. Best regards.
A.C. - Rochester (NY) USA (rate: 5/5)
Thank you for all your help in getting this order in place! The flags safely arrived yesterday ... and will be ready for the October 6 parade! Thank you for your assistance.
The Sami flag was approved at the 13th Nordic Sami Convention in 1986. The four colors of the Sami flag were taken from traditional colors used in Sami clothing. The flag's circle stands for the sun and the moon, with the red portion standing for the sun and the blue for the moon. The Sami region is divided between Norway and Sweden. Formal Country Name: Lapponia
Local Country Name: Sami
Capital City of A: Rovaniemi (Finland)
Population of A: 70,000
Territory: 9,400 sq km

A flag on sale, Flagsonline presents the Sami's People flag, buy now the flag of Lapponia