Piacenza-province flag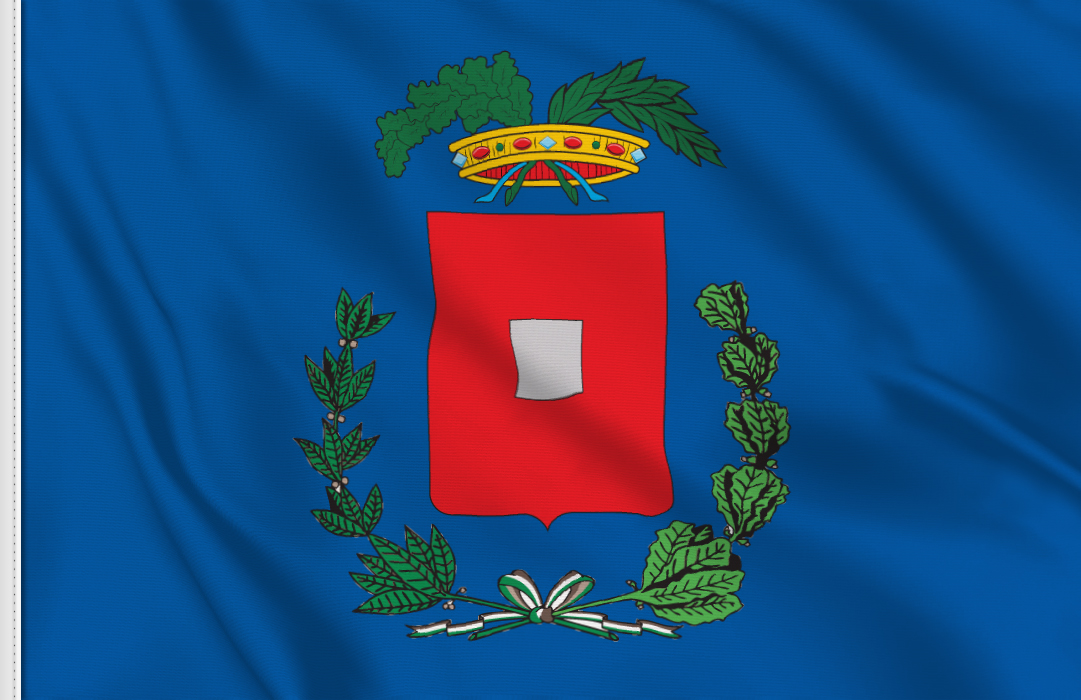 Buy the flag
Description
Piacenza flag is a blue flag with in the middle the coat of arms of Piacenza province. Piacenza was founded in 218 b.C. as a Roman military colony, and was formerly called Placentia in both Latin and English. Nowadays Piacenza is an important province of Emilia Romagna Region.
Available versions of the flag of Piacenza-province
100% nautical polyester flags
Piacenza-province flag in 100% nautical polyester - HIGH QUALITY FLAG
| | | | |
| --- | --- | --- | --- |
| Piacenza-province Flag | Size | Q.ty | Unit Price |
Albatros LTD - marine products - Piraeus Grecia (rate: 4/5)
Flagsonline is the best flag company we have worked with!! Flags' quality and pricing is excellent. Quick response and shipping is also a very valuable feature of your highly estimed company. Thank you very much for the support.
P.S. - Melbourne Australia (rate: 4/5)
Dears,The flag has arrived safely in Melbourne (6 days!) – in good time for our UNICEF event on Sunday ! Thanks very much for your help! Best wishes. P.S. It is a very good quality flag!
J-Emmanuel Brethomé - Beaulieu-Sous-La-Roche Francia (rate: 5/5)
Thanks to Flagsonline for helping me to build the beautiful northern Vendée flag. The flags have a great standard quality. I recommend this company.
Piacenza flag is a blue flag with in the middle the coat of arms of Piacenza province. Piacenza was founded in 218 b.C. as a Roman military colony, and was formerly called Placentia in both Latin and English. Nowadays Piacenza is an important province of Emilia Romagna Region. Formal Country Name: Piacenza Province
Local Country Name: Provincia di Piacenza
Capital City of P: Piacenza
Population of P: 263.309
Territory: -

P flag on sale, Flagsonline presents the Piacenza-province flag, buy now the flag of Piacenza-Provincia