Italian Coastguard flag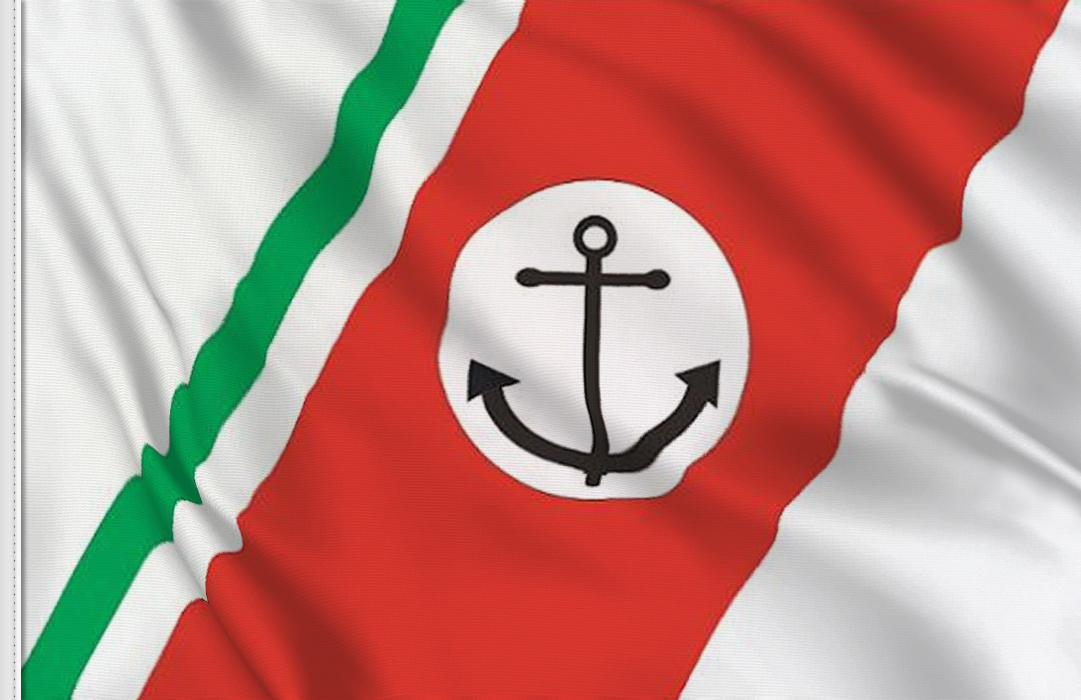 Buy the flag
Description
The official flag of the Italian Coast Guard. The flag included in the various Coast Guard of the coasts of Italy.
Available versions of the flag of Italian Coastguard
100% nautical polyester flags
Italian Coastguard flag in 100% nautical polyester - HIGH QUALITY FLAG
| | | | |
| --- | --- | --- | --- |
| Italian Coastguard Flag | Size | Q.ty | Unit Price |
P.S. - Hershey (PA) USA (rate: 4/5)
I want to graciously thank you for the prompt and accurate delivery of the flag for my husband this Christmas. You were all so helpful to me and your service is fantastic! He is going to be so happy with his Christmas present. Thank you again! Sincerely.
Y.G. - La Chaux de Fonds Svizzera (rate: 5/5)
Hello, We received the flag and its accessories. We are delighted with your service. Best regards.
Albatros LTD - marine products - Piraeus Grecia (rate: 4/5)
Flagsonline is the best flag company we have worked with!! Flags' quality and pricing is excellent. Quick response and shipping is also a very valuable feature of your highly estimed company. Thank you very much for the support.
People interested in Y flag have also bought
The official flag of the Italian Coast Guard. The flag included in the various Coast Guard of the coasts of Italy. Formal Country Name: Coastguard
Local Country Name: Capitanerie di porto - Guardia Costiera
Capital City of Y: Rome
Population of Y: 39,1156
Territory: -

Y flag on sale, Flagsonline presents the Italian Coastguard flag, buy now the flag of Italia Guardia Costiera