Islamic flag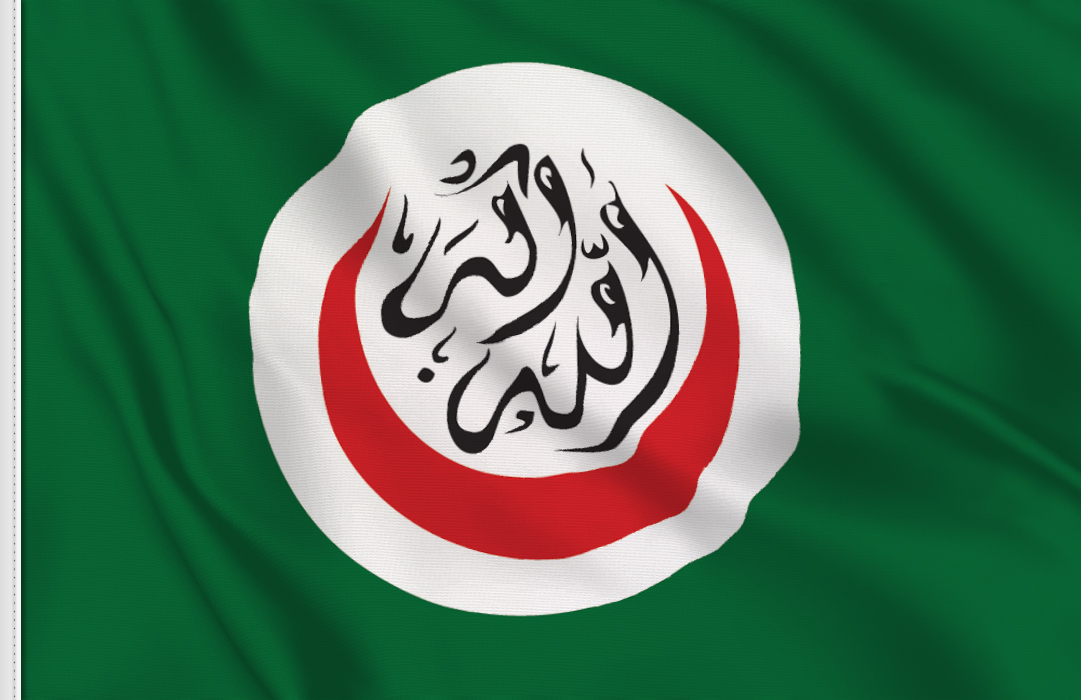 Buy the flag
Description
The Islamic Conference adopted this flag in 1981. The colours are those of the pan-Arab movement and the inscription in the centre reads "Allah u Akbar" ("God is Great"). The same inscription appears on the flags of Iraq and Irân.
Available versions of the flag of Islamic Conference
100% nautical polyester flags
Islamic flag in 100% nautical polyester - HIGH QUALITY FLAG
| | | | |
| --- | --- | --- | --- |
| Islamic Conference Flag | Size | Q.ty | Unit Price |
Y.G. - La Chaux de Fonds Svizzera (rate: 5/5)
Hello, We received the flag and its accessories. We are delighted with your service. Best regards.
P.S. - Hershey (PA) USA (rate: 4/5)
I want to graciously thank you for the prompt and accurate delivery of the flag for my husband this Christmas. You were all so helpful to me and your service is fantastic! He is going to be so happy with his Christmas present. Thank you again! Sincerely.
J-Emmanuel Brethomé - Beaulieu-Sous-La-Roche Francia (rate: 5/5)
Thanks to Flagsonline for helping me to build the beautiful northern Vendée flag. The flags have a great standard quality. I recommend this company.
People interested in P flag have also bought
The Islamic Conference adopted this flag in 1981. The colours are those of the pan-Arab movement and the inscription in the centre reads "Allah u Akbar" ("God is Great"). The same inscription appears on the flags of Iraq and Irân. Formal Country Name: Organization of the Islamic Conferences
Local Country Name: Islamic Conference
Capital City of P: -
Population of P: -
Territory: -

P flag on sale, Flagsonline presents the Islamic flag, buy now the flag of Conferenza Islamica