Kittitian or Nevisian flag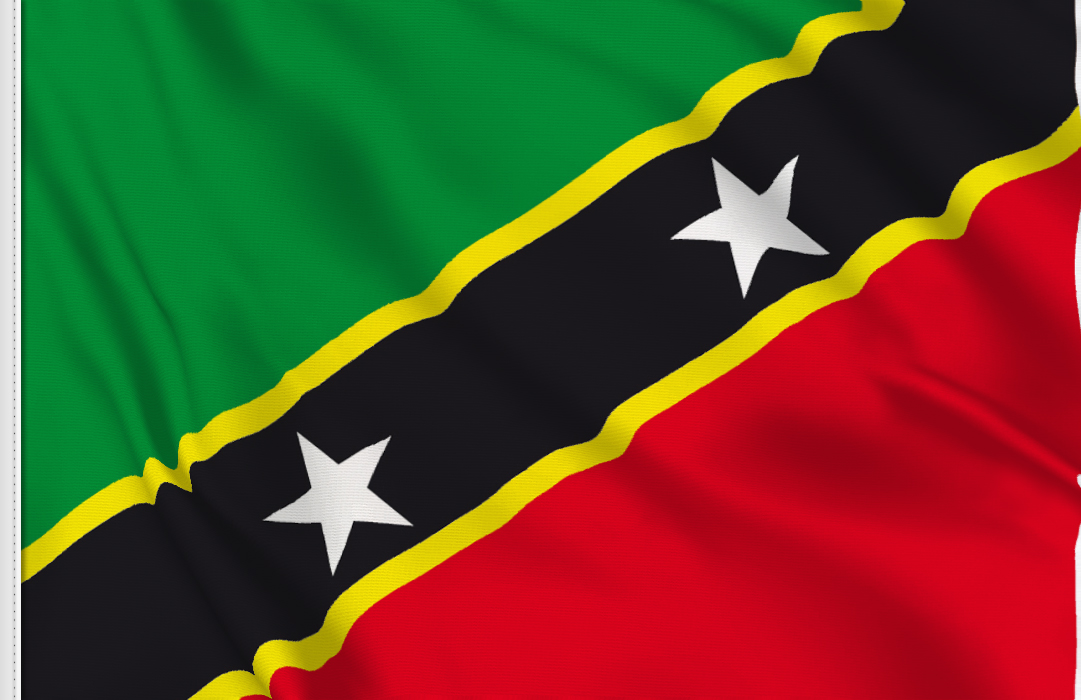 Buy the flag
Description
The flag of Saint Kitts and Nevis is divided diagonally from the lower hoist side by a broad black band bearing two white, five-pointed stars; the black band is edged in yellow; the upper triangle is green, the lower triangle is red.
Available versions of the flag of Saint Kitts
100% nautical polyester flags
Kittitian or Nevisian flag in 100% nautical polyester - HIGH QUALITY FLAG
| | | | |
| --- | --- | --- | --- |
| Saint Kitts Flag | Size | Q.ty | Unit Price |
B.L. - Jakarta Indonesia (rate: 4/5)
It's my first time buy from flagsonline. The order needed few days because my order is not in their stock. There was some trouble in the shipment concerning the my local post office but Flagsonline team especially Alessandro helped me always. And when I received it.... Wow it is worth to be waited.. The flag with its materials is superb..
Y.G. - La Chaux de Fonds Svizzera (rate: 5/5)
Hello, We received the flag and its accessories. We are delighted with your service. Best regards.
Krishna Man Shrestha - Katmandu Nepal (rate: 5/5)
I have purchased several times and I have always been satisfied by the professionalism and high standard quality of the flags received.
The flag of Saint Kitts and Nevis is divided diagonally from the lower hoist side by a broad black band bearing two white, five-pointed stars; the black band is edged in yellow; the upper triangle is green, the lower triangle is red. Formal Country Name: Federation St. Christopher (St. Kitts) & Nevis
Local Country Name: St. Kitts
Capital City of Y: Basseterre
Population of Y: 38,836
Territory: 261 sq km

Y flag on sale, Flagsonline presents the Kittitian or Nevisian flag, buy now the flag of Saint Kitts