Royal Prussia flag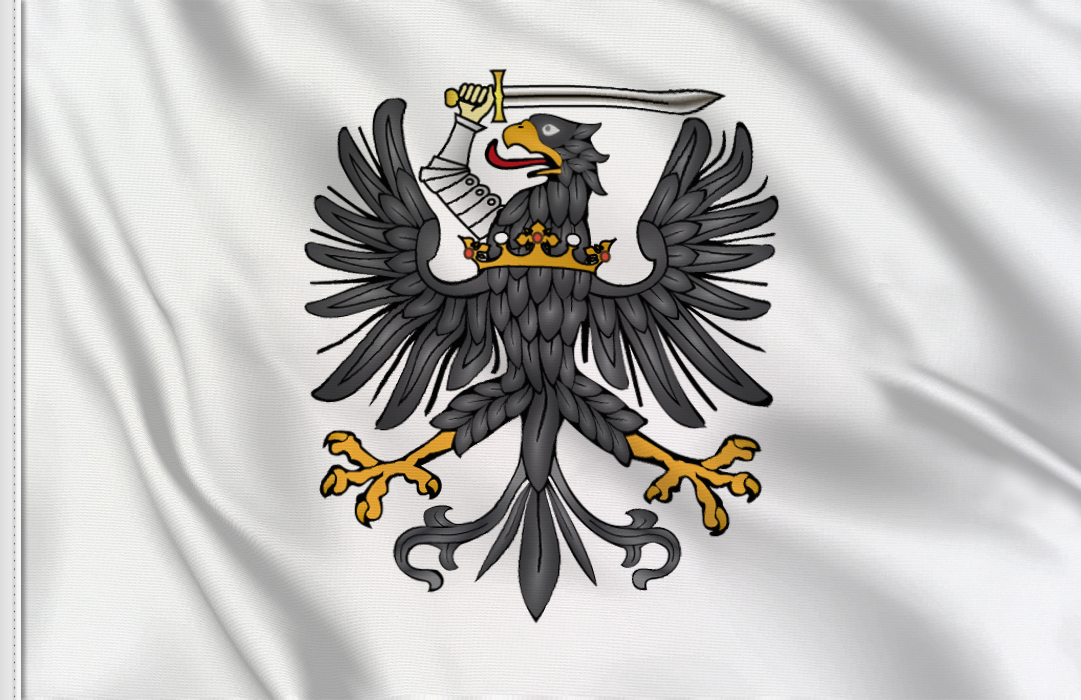 Buy the flag
Description
The flag of Royal Prussia. Between 1466 and 1772 the territory of Prussia formed a province of the Kingdom of Poland, the informal name of Prussia was real, as distinct from Prussia Ducal Prussia, which was part of the Duchy of Prussia. The royal flag of Prussia, issued in 1466 by the Polish king Casimir IV Jagiello, was a white cloth coat of arms charged in the province: a black eagle with golden beak and claws and a golden crown around the open neck.
Available versions of the flag of Royal Prussia
100% nautical polyester flags
Royal Prussia flag in 100% nautical polyester - HIGH QUALITY FLAG
| | | | |
| --- | --- | --- | --- |
| Royal Prussia Flag | Size | Q.ty | Unit Price |
Formal Country Name: Royal Prussia
Local Country Name: Königliches Preußen
Capital City of Royal Prussia: Berlin
Population of Royal Prussia: n.d.
Territory: n.d.

Royal Prussia flag on sale, Flagsonline presents the Royal Prussia flag, buy now the flag of Prussia Reale