Napoleonic flag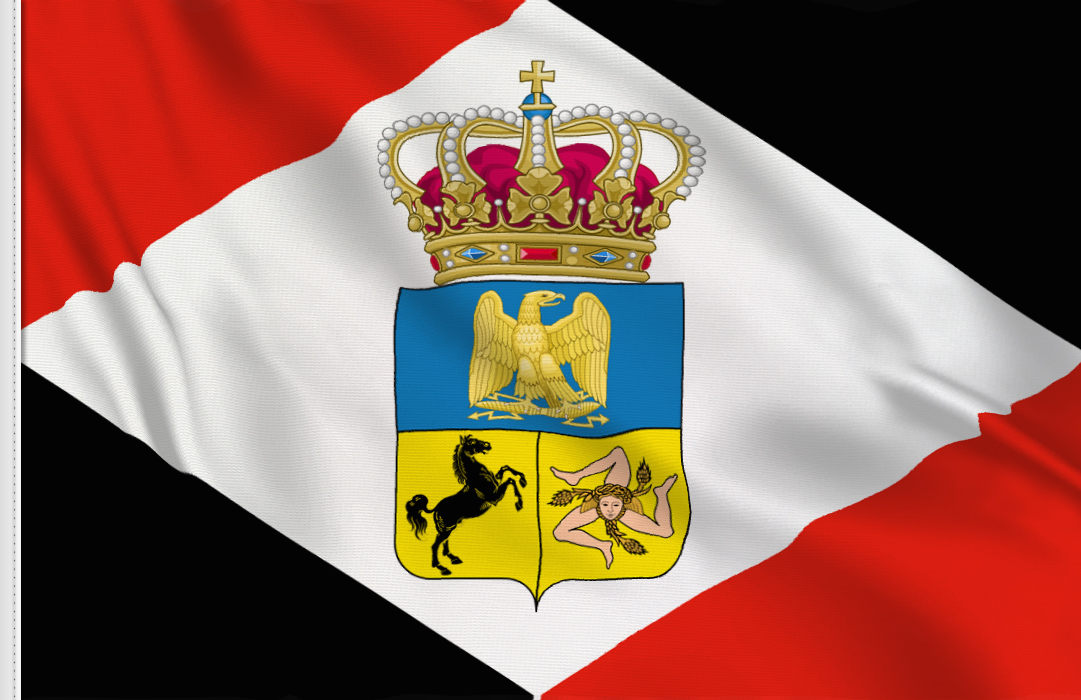 Buy the flag
Description
The flag of the Napoleonic kingdom of Naples was taken when Joseph Bonaparte became King of Naples. Joseph Bonaparte flag adopted as the symbols of the Roman revolution modeled on the French Blue was replaced with the black color of the Capitoline dragon, symbol of the secular power. The colors of the Roman revolution was then adapted for the Neapolitan flag. The flag shows the emblem of the Two Sicilies, with the eagle and the beam French, the Sicilian triskelion and the horse of Naples.
Available versions of the flag of Napoleonic Kingdom of Naples 1808
100% nautical polyester flags
Napoleonic flag in 100% nautical polyester - HIGH QUALITY FLAG
| | | | |
| --- | --- | --- | --- |
| Napoleonic Kingdom of Naples 1808 Flag | Size | Q.ty | Unit Price |
K.R. - Liverpool UK (rate: 5/5)
Flag arrived safely today, many thanks for your excellent service.
A.C. - Rochester (NY) USA (rate: 5/5)
Thank you for all your help in getting this order in place! The flags safely arrived yesterday ... and will be ready for the October 6 parade! Thank you for your assistance.
Krishna Man Shrestha - Katmandu Nepal (rate: 5/5)
I have purchased several times and I have always been satisfied by the professionalism and high standard quality of the flags received.
People interested in A flag have also bought
The flag of the Napoleonic kingdom of Naples was taken when Joseph Bonaparte became King of Naples. Joseph Bonaparte flag adopted as the symbols of the Roman revolution modeled on the French Blue was replaced with the black color of the Capitoline dragon, symbol of the secular power. The colors of the Roman revolution was then adapted for the Neapolitan flag. The flag shows the emblem of the Two Sicilies, with the eagle and the beam French, the Sicilian triskelion and the horse of Naples. Formal Country Name: Napoleonic kingdom of Naples
Local Country Name: Napoleonic kingdom of Naples
Capital City of A: Naples
Population of A: -
Territory: -

A flag on sale, Flagsonline presents the Napoleonic flag, buy now the flag of Napoleonica Regno di Napoli 1808