Chevaliers Island flag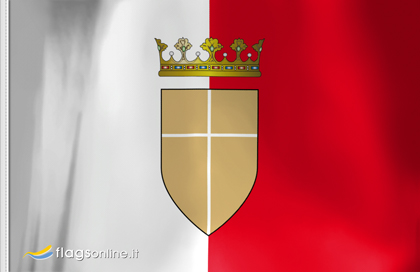 Buy the flag
Description
The State of the Island Knights is based on the principles of equality, care, tolerance, justice. The official languages of the State are Italian and English. The island state has the protection of the Knights of the Coptic Patriarchate of Alexandria. The name of the flag State riviene blood, red (and more precious than gold for life), with which our doctors and aid workers living with his white coat and live nosta themselves leading the "Battle" with the shield to protect against more serious heart disease. The Capital City of Chevaliers Island is not New York, but Knights of Island and this is located in our cathedral in New York State. The sovereign territory is the Coptic Cathedral Catholic of the Knights of St John in Brooklyn.
Available versions of the flag of Chevaliers Island
100% nautical polyester flags
Chevaliers Island flag in 100% nautical polyester - HIGH QUALITY FLAG
| | | | |
| --- | --- | --- | --- |
| Chevaliers Island Flag | Size | Q.ty | Unit Price |
People interested in Chevaliers Island flag have also bought
Formal Country Name: Chevaliers' Island
Local Country Name: Knights of Island
Capital City of Chevaliers Island: Knights of Island
Population of Chevaliers Island: 7,800
Territory: n.d.

Chevaliers Island flag on sale, Flagsonline presents the Chevaliers Island flag, buy now the flag of Isola dei Cavalieri