Caricom flag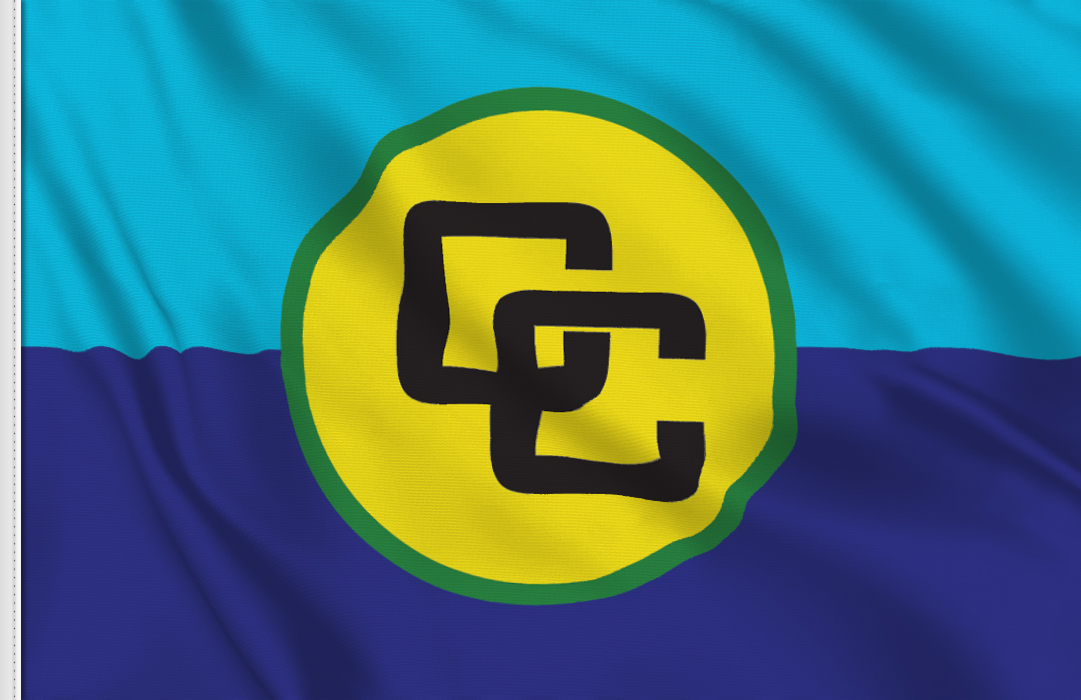 Buy the flag
Description
The Flag of the Caribbean Community (CARICOM) features a blue background - the upper part being of a light blue representing the sky and the lower part of a dark blue representing the Caribbean Sea. The yellow circle in the center of the Flag represents the sun on which is printed in black, the logo of the Caribbean Community.
Available versions of the flag of Caricom
100% nautical polyester flags
Caricom flag in 100% nautical polyester - HIGH QUALITY FLAG
| | | | |
| --- | --- | --- | --- |
| Caricom Flag | Size | Q.ty | Unit Price |
Embassy of Sudan in Netherlands - The Hague Olanda (rate: 4/5)
Hi, Sure I will think about you, cause you have almost the best flags in the world :-). Nice to hear from you Hope to keep in touch. Warmest regards
A.C. - Rochester (NY) USA (rate: 5/5)
Thank you for all your help in getting this order in place! The flags safely arrived yesterday ... and will be ready for the October 6 parade! Thank you for your assistance.
J-Emmanuel Brethomé - Beaulieu-Sous-La-Roche Francia (rate: 5/5)
Thanks to Flagsonline for helping me to build the beautiful northern Vendée flag. The flags have a great standard quality. I recommend this company.
The Flag of the Caribbean Community (CARICOM) features a blue background - the upper part being of a light blue representing the sky and the lower part of a dark blue representing the Caribbean Sea. The yellow circle in the center of the Flag represents the sun on which is printed in black, the logo of the Caribbean Community. Formal Country Name: Caribbean Community (CARICOM)
Local Country Name: Caricom
Capital City of A: -
Population of A: -
Territory: -

A flag on sale, Flagsonline presents the Caricom flag, buy now the flag of Caricom