Burmese Buddhist Monks flag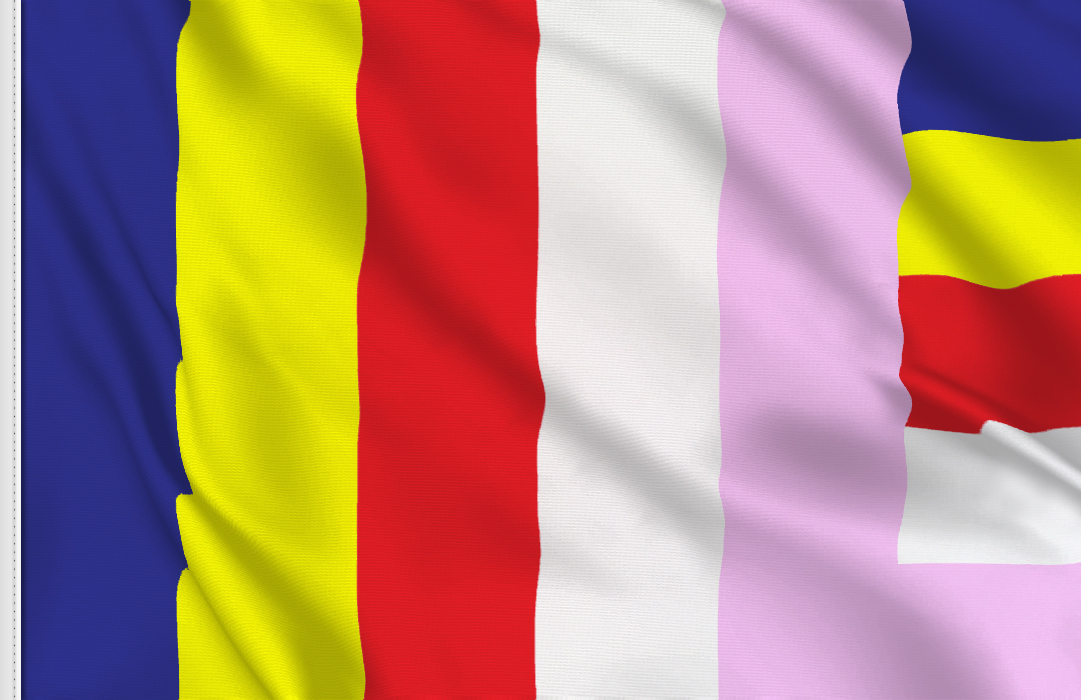 Buy the flag
Description
The flag of the brave Burmese Buddhist monks. The colors of the flag represent the colors of the aura emanating from the Buddha and collectively symbolize the perfect spiritual realization, in particular, the horizontal stripes represent all races living in peace and harmony, while the vertical ones represent the unconditional peace of nirvana. The flag has become popular with the monks have staged protests in 2007 against the military dictatorship in Burma.
Available versions of the flag of Burmese Buddhist Monks
100% nautical polyester flags
Burmese Buddhist Monks flag in 100% nautical polyester - HIGH QUALITY FLAG
| | | | |
| --- | --- | --- | --- |
| Burmese Buddhist Monks Flag | Size | Q.ty | Unit Price |
P.S. - Melbourne Australia (rate: 4/5)
Dears,The flag has arrived safely in Melbourne (6 days!) – in good time for our UNICEF event on Sunday ! Thanks very much for your help! Best wishes. P.S. It is a very good quality flag!
K.R. - Liverpool UK (rate: 5/5)
Flag arrived safely today, many thanks for your excellent service.
J.M. - Hong Kong SAR Hong Kong (rate: 4/5)
Dear Sirs, I have received my order, all in order, beautiful flag, thank you very much.
People interested in J flag have also bought
The flag of the brave Burmese Buddhist monks. The colors of the flag represent the colors of the aura emanating from the Buddha and collectively symbolize the perfect spiritual realization, in particular, the horizontal stripes represent all races living in peace and harmony, while the vertical ones represent the unconditional peace of nirvana. The flag has become popular with the monks have staged protests in 2007 against the military dictatorship in Burma. Formal Country Name: Burmese Buddhist Monks
Local Country Name: Burmese Buddhist Monks
Capital City of J: Naypyidaw
Population of J: 42,510,537
Territory: 678,500 sq km

J flag on sale, Flagsonline presents the Burmese Buddhist Monks flag, buy now the flag of Monaci Buddisti Birmani