of Brussels-Capital Region flag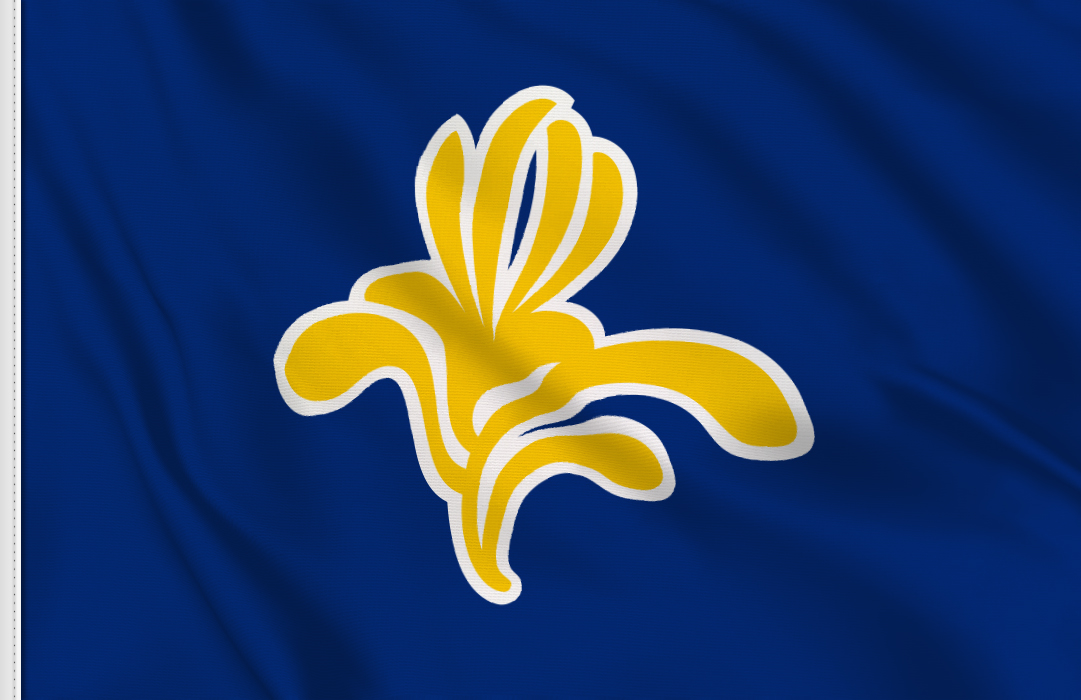 Buy the flag
Description
The Flag of the Brussels-Capital Region consists of a yellow Iris with a white outline upon a blue background. It was adopted by the Capital Region in 1991. The yellow Iris represents the city as it could be found growing in the marshes. The flower also featured on the sceptre of the descendants of Charlemagne. This included Charles of France, who set up a fortified camp in the area, in the Duchy of Lower Lotharingia, and chose the site as the capital. This is considered the foundation of Brussels.
Available versions of the flag of Brussels-Capital Region
100% nautical polyester flags
of Brussels-Capital Region flag in 100% nautical polyester - HIGH QUALITY FLAG
| | | | |
| --- | --- | --- | --- |
| Brussels-Capital Region Flag | Size | Q.ty | Unit Price |
K.R. - Liverpool UK (rate: 5/5)
Flag arrived safely today, many thanks for your excellent service.
P.S. - Hershey (PA) USA (rate: 4/5)
I want to graciously thank you for the prompt and accurate delivery of the flag for my husband this Christmas. You were all so helpful to me and your service is fantastic! He is going to be so happy with his Christmas present. Thank you again! Sincerely.
Krishna Man Shrestha - Katmandu Nepal (rate: 5/5)
I have purchased several times and I have always been satisfied by the professionalism and high standard quality of the flags received.
The Flag of the Brussels-Capital Region consists of a yellow Iris with a white outline upon a blue background. It was adopted by the Capital Region in 1991. The yellow Iris represents the city as it could be found growing in the marshes. The flower also featured on the sceptre of the descendants of Charlemagne. This included Charles of France, who set up a fortified camp in the area, in the Duchy of Lower Lotharingia, and chose the site as the capital. This is considered the foundation of Brussels. Formal Country Name: -
Local Country Name: -
Capital City of P: Brussels
Population of P: 1.138.575
Territory: 161,38 sq km

P flag on sale, Flagsonline presents the of Brussels-Capital Region flag, buy now the flag of Regione di Bruxelles-Capitale