Somal flag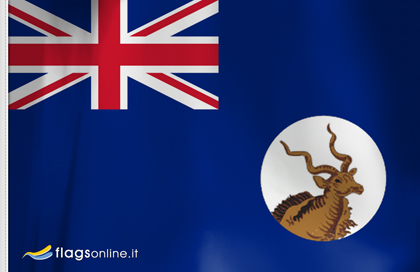 Buy the flag
Description
The British Somaliland flag, or flag of the Somaliland Protectorate. This was a British protectorate on the south shore of the Gulf of Aden. The coast was transferred to the British Colonial Office on 01 April 1905. The areas was occupied by Italian military forces from 16 Aug 1940 until 16 Mar 1941 after which it was united with the former Italian Somaliland to form the independent republic of Somalia in 1960.
Available versions of the flag of British Somaliland
100% nautical polyester flags
Somal flag in 100% nautical polyester - HIGH QUALITY FLAG
| | | | |
| --- | --- | --- | --- |
| British Somaliland Flag | Size | Q.ty | Unit Price |
A.C. - Rochester (NY) USA (rate: 5/5)
Thank you for all your help in getting this order in place! The flags safely arrived yesterday ... and will be ready for the October 6 parade! Thank you for your assistance.
K.R. - Liverpool UK (rate: 5/5)
Flag arrived safely today, many thanks for your excellent service.
P.S. - Hershey (PA) USA (rate: 4/5)
I want to graciously thank you for the prompt and accurate delivery of the flag for my husband this Christmas. You were all so helpful to me and your service is fantastic! He is going to be so happy with his Christmas present. Thank you again! Sincerely.
People interested in P flag have also bought
The British Somaliland flag, or flag of the Somaliland Protectorate. This was a British protectorate on the south shore of the Gulf of Aden. The coast was transferred to the British Colonial Office on 01 April 1905. The areas was occupied by Italian military forces from 16 Aug 1940 until 16 Mar 1941 after which it was united with the former Italian Somaliland to form the independent republic of Somalia in 1960. Formal Country Name: -
Local Country Name: -
Capital City of P: Hargheisa
Population of P: -
Territory: -

P flag on sale, Flagsonline presents the Somal flag, buy now the flag of Somalia Britannica