Azerbaijani flag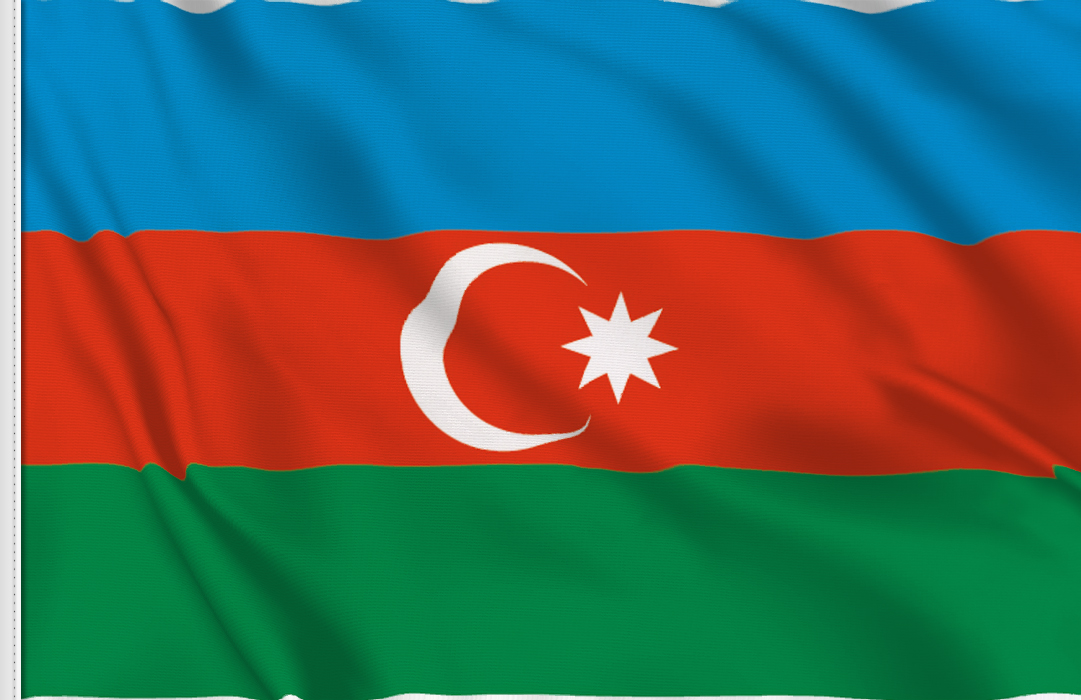 Buy the flag
Description
The flag features three equal horizontal bands of blue, red, and green. A crescent and eight-pointed star, both in white, are centered in the red band.
Available versions of the flag of Azeirbaigian
100% nautical polyester flags
Azerbaijani flag in 100% nautical polyester - HIGH QUALITY FLAG
| | | | |
| --- | --- | --- | --- |
| Azeirbaigian Flag | Size | Q.ty | Unit Price |
J.M. - Hong Kong SAR Hong Kong (rate: 4/5)
Dear Sirs, I have received my order, all in order, beautiful flag, thank you very much.
Krishna Man Shrestha - Katmandu Nepal (rate: 5/5)
I have purchased several times and I have always been satisfied by the professionalism and high standard quality of the flags received.
Albatros LTD - marine products - Piraeus Grecia (rate: 4/5)
Flagsonline is the best flag company we have worked with!! Flags' quality and pricing is excellent. Quick response and shipping is also a very valuable feature of your highly estimed company. Thank you very much for the support.
People interested in J flag have also bought
The flag features three equal horizontal bands of blue, red, and green. A crescent and eight-pointed star, both in white, are centered in the red band. Formal Country Name: Republic of Azerbaijan
Local Country Name: Azarbaycan Respublikasi
Capital City of J: Baku (Baki)
Population of J: 7,798,497
Territory: 86,600 sq km

J flag on sale, Flagsonline presents the Azerbaijani flag, buy now the flag of Azerbaigian